Spa & Wellness in the Hotel Alpenland
More Space for Recreation
Rest in a state of peaceful bliss
Our intimate 170-square-meter spa with a fresh and sophisticated design is inspired by compositions found in nature. Revel in our Alpine setting, relax in our sauna sanctuary, complete with Finnish sauna, bio sauna, salt stone sauna, infrared sauna and steam room. Unwind at the ample relaxation lounge and select from a menu of pampering massage services.
Refresh your spirit with mountain-high adventure in Lech, then soothe your soul with the Alpenland spa's exquisite pampering.
Take the time to relax in soothing surroundings at our sauna baths (bio sauna • Finnish sauna • salt stone sauna), steam room and infrared sauna. Rejuvenate at the relaxation lounge with refreshment station offering healthy Grander water and a wonderful selection of hot teas.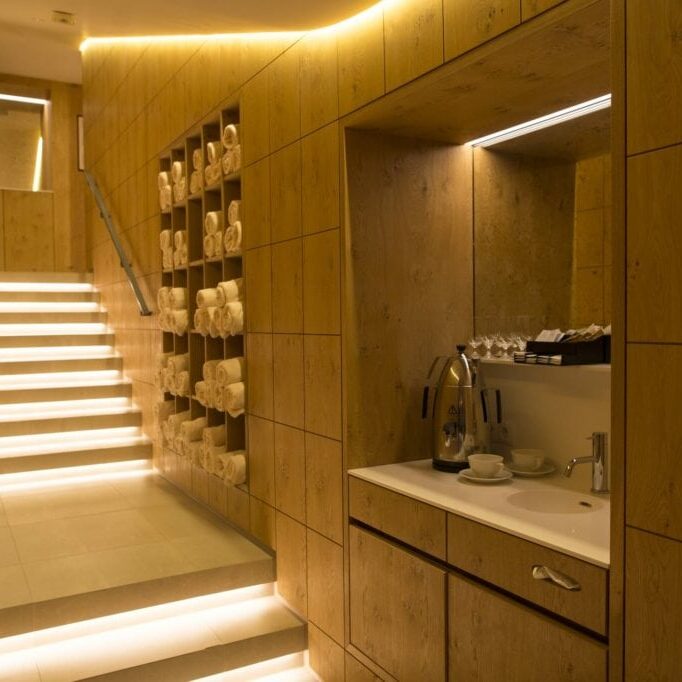 Best quality air & great summer activities for fullfilling days in Lech. And awesome winter packages for your holidays.
We're happy to talk to you!